20 Mag

Buddha Sentenza – Southwestern Lower Valley Rock

Di seguito la recensione dell'album  "Buddha Sentenza – Southwestern Lower Valley Rock" fatta per Vincebus Eruptum. La recensione è in inglese ma conto a breve di pubblicare anche la versione in italiano. Enjoy the music!

Buddha Sentenza – Southwestern Lower Valley Rock
World in Sound, 2013


Buddha Sentenza is a nice discover for me. They are a true heavy psichedelic band, with stoner and prog influences that may remind you a weird trafic jam where Josh Homme swears against Pavlov's Dog they MUST give a lift to Jean Luc Ponty. The album contains 7 episodes each of one has a short interlude that should introduce you to the trip and this often works. Buddha Sentenza has a strong kin with their label mate Orchus Clyde, not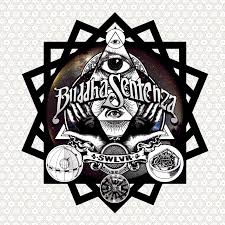 only for the huge lineup – 6 elements the firsts, 7 the seconds – but also for the sound and the way they use stoner riffing to build a different landscape of music a little more solemn and epic.
Of course there's also some joking. The Monkey stealing the Peaches is a perfect and freaky example of this very thing. There's also some GOA and digital psichedelia and I think the main responsible is the synthesizer. The result is intriguing, especially in the whole economy of the production and sound of record. Then, I must say the recording quality is not so good to my ears and that a better recording could have been the clue of a bounch of songs as the "Southwestern's" one, but yeah I know some of the best stoner rock album such as Blues for the Red Sun, Spine of God or Holy Mountain has a low quality sound profile too. but that have become seminal for the scene. Wish this record the same fortune.